TOTAL

RESTORATION

MINISTRIES
CHANGING THE WORLD
ONE SOUL AT A TIME
Total Restoration Ministries (TRM) is a non-profit, faith-based organization. We are a church that offers Christian Recovery and Sober Living Programs. TRM was founded in 2001 by Pastor Royal L. Webster Sr. and Dr. Sandra Perez-Webster.
​
We are located in the City of Pomona, California. We welcome you to visit us, call any time for prayer or just to talk to someone. Total Restoration Ministries loves to serve people and the community. Check out our Events Page to learn about outreaches, community giveaways, and more.
Speaking Engagements and Book Purchases Available
Pastor Royal is the founder of Total Restoration Ministries. He is a multi-gifted motivational speaker. He wrote a book about losing his career as a Chicago Police Officer to drug addiction and God interrupting his life with salvation and restoration.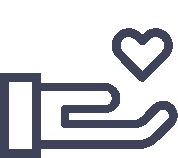 "Whoever is generous to the poor lends to the Lord, and he will repay him for his deed." 𝙏𝙍𝙈 𝙈𝙊𝙉𝙏𝙃𝙇𝙔 𝙋𝘼𝙍𝙏𝙉𝙀𝙍𝙎𝙃𝙄𝙋
𝙈𝘼𝙆𝙀 𝘼 𝘿𝙄𝙁𝙁𝙀𝙍𝙀𝙉𝘾𝙀 to the single mothers, youth, & men from our TRM Program.
✅ Your giving helps us provide housing.
✅ Your giving helps brings restoration to families.
✅ Your giving helps men & women battling addictions get healed & set free through Jesus.
✅ Your giving helps us win souls & make disciples
Prayerfully consider becoming a Monthly Partner and help us bring restoration to the lives we touch.